Imagine a world in which your employees took fewer sick days, were more productive and energized, and used fewer health benefits. This is an employer's dream due to the consequential savings for the business.
Times are tough and all employers are seeking effective ways to reduce costs while simultaneously strengthening their business. Luckily, there is a solution. Companies who implement preventative corporate wellness programs reduce health expenses by wisely investing in their greatest assets, their employes. After engaging in Fortis Wellness' holistic wellness programs, hundreds of employees have seen a marked improvement in their overall health, weight, productivity, energy and morale. Fortis Wellness provides 8 and 12 week Nutrition Workshop Series, Educational Seminars, Fitness Programs, and Wellness Challenges to help strengthen your company.
How will your company benefit?
Increase morale, energy, and productivity
Reduce employee sick leave
Lower health care costs
Better employee retention due to wellness programs focused on stress reduction, team building, and healthy competition
What sets the Fortis Program apart?
In-person educational workshops, health screenings, and fitness training

Increased accountability and motivation from instructor led classes

Preventative not reactive based programs

Tracking and metrics of employees' workouts, weight, body composition, blood pressure, and nutrition

An integrative approach to wellness

A variety of programs to fit your company's needs

If you believe that your business would benefit from Fortis Wellness' corporate program, please contact us at info@fortiswellness.com.
Wellness Workshop Series
During interactive weekly workshops, employees learn to support their bodies by eating a nutrient dense diet that is right for their unique body types. Our certified Nutritional Therapist Instructors discuss beneficial lifestyle modifications to improve health.
Eight and twelve week workshop series are available. Each workshop lasts sixty minutes.
Key elements of the program include:
Weekly health challenges to improve implementation of information learned

Client workbooks packed with healthy meal ideas, nutrition tips, and guidance

Tracking of employees' progress using the Fortis web application

A variety of workshop topics pertinent to employees' needs, such as:

Increasing energy naturally

Reducing stress

Improving mental clarity

Creating quick, healthy meals
---
Seminars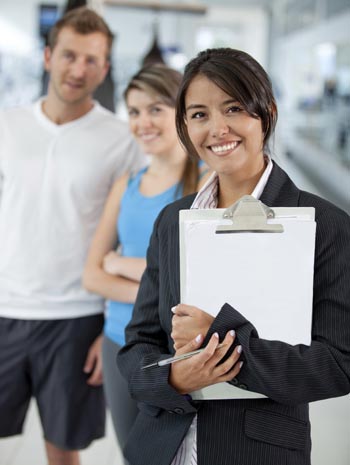 Educating employees about nutrition, fitness, and stress reduction is a key component in helping them to positively modify their lifestyle habits. Fortis Wellness' group seminars empower participants with the knowledge and tools they need to succeed.
Life in the Fast Lane
This educational seminar teaches participants, who have a busy professional and personal life, how to effectively meal plan and eat healthy on the go. During this interactive workshop, employees will also learn how to naturally fight stress and energize their body so that they can live life in the fast lane without having their body's engine prematurely break down on them.
Sane and Slim: Surviving the Holidays
Holidays are supposed to be a time of joyful celebration with friends and family; however, they often become stressful events that result in a food coma and a few extra pounds. Luckily, you can enjoy healthy versions of your favorite holiday treats, while avoiding certain popular holiday favorites that further stress the body. Fortify yourself for the holidays by learning not only what sugary and high calorie treats will lead to fatigue, ancient, and weight gain, but also what holiday favorites are on the "safe" list. Your waist line will thank you.
Fitness Fuel
There are dozens of sports drinks, energy supplements, and protein powders on the market for athletes, and it can be daunting trying to weed through them all and determine what is best for your body. This workshop is tailored to employees who are eager to learn ways to optimize their performance in the gym or on the sports field through nutrition. The seminar will focus on optimal hydration, pre and post workout meals, reducing your recovery time, improving injury healing time, and reducing inflammation.
*Workshop topics can be tailored for your company. Please contact us for details.
Wake up. Eat breakfast. Drive to the office. Sit at your desk. Eat lunch. Attend meetings. Commute home. Crash on the sofa to eat dinner and watch TV before falling asleep....repeat. Does this sedentary routine sound familiar?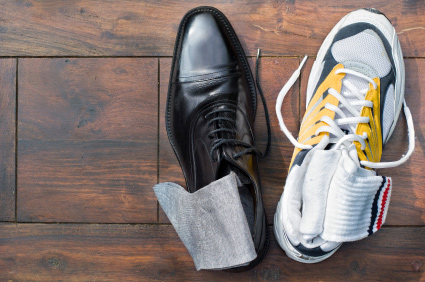 Unfortunately, the average American spends 7.7 hours a day seated and this inactivity negatively affects their health and productivity, according to studies conducted by Harvard Medical School. Corporate fitness programs help to combat the detrimental health effects that result from the typical sedentary work environment. The US Department of Health and Human Services reported that, "Worksites with physical activity programs helped to reduce health care costs of employees by 20-55%, reduce short term sick leave by 6-32%, and increase productivity by 2-52%." Fortis Wellness provides dynamic fitness programs to strengthen your individual employees and consequently your company at large.
---
Fitness Classes
Our time efficient, functional workouts help employees to feel rejuvenated and strong. Each workout is unique, so the body and brain are never bored. Our certified trainers accommodate participants of all fitness levels.
Below is a sample of our classes:
Core Kicker

Cardio Conditioning

Power Hour

Total Body Bootcamp

Run Club
If your company does not yet have an on-site gym, our instructors can conduct the workout in an empty conference room, using portable equipment and bodyweight for resistance training.
Thirty minute and sixty minute classes are all available.
---
Personal Training
Take your employees' fitness to the next level by providing professionally tailored workouts that address their physical needs and goals.
Thirty and sixty minute training sessions are available.
Individual screenings are conducted by a Nutritional Therapist Practitioner (NTP) to determine an employee's physiological strengths and weaknesses.
Tailored recommendations are made after reviewing the following:
Weight and body fat measurements

Information gathered from our symptom burden analysis questionnaire

Health history data

A detailed food journal

Blood pressure readings
The Fortis Challenge Programs encourage employees to break out of their comfort zones and challenge their bodies, thus improving results. For example, we offer "Race Troupe Training" and the "Stress Less, Sleep More Challenge."
Contact us to learn more about the wellness challenge programs we offer.
Attention Nutritional Therapist Practitioners:
If you would like to help change the health and culture of corporate America by providing corporate wellness programs to businesses in your area, I encourage you to consider starting your own corporate wellness program, using the Fortis Corporate Wellness Program packet. This NTP specific program will include a participant booklet with recipes, food journals, worksheets, and weight tracking sheets. Furthermore, as a Corporate Wellness instructor you will receive power point presentations, marketing material, and a comprehensive teacher's manual to guide you through. This program is a great business model for recent graduates who want to help large numbers of Americans but who don't have the capital for expensive office space.
To learn more go to fortisntp.com.